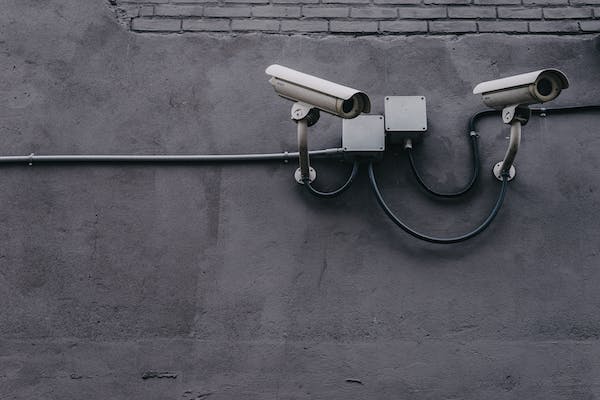 In the past few years, Home Security Systems have come a long way. Nowadays, homeowners in Sydney have access to some of the latest and most innovative technologies to protect their homes and loved ones. In this blog post, we will discuss some of the latest and advanced technology home security systems that are available in Sydney –
Smart Home Security Systems
Smart home security systems are becoming increasingly popular in Sydney. Homeowners can conveniently monitor their homes through these systems as they simply connect to the internet and allow homeowners to control their system security from anywhere using their smartphone, tablet, or computer. These security systems can also be integrated with other smart home devices such as smart lights, door locks, and thermostats. This feature provides homeowners with more control over their home's security and energy efficiency.
Just imagine how convenient it would be to be able to monitor your home's front door through a screen. Well, this is possible through Video Doorbells. They have become a popular choice of security system all over Sydney. Even if you are not at your home, you can still see and speak to anyone who comes to your door. This feature provides you with more first-hand control over your home's overall security. These Video Doorbells also come with integrated motion sensors. These sensors are used to immediately alert homeowners when someone is approaching their homes. Another interesting feature of this security system is the option to record the video at all times. The recorded videos can be later used as proof in cases of emergencies or other situations.
Another latest advancement in the field of home security systems is the Advanced Camera. These cameras come with a high-definition resolution to provide high-quality videos. Some of these cameras also come with night vision capabilities. Using these cameras can help you better protect your home as with high-definition resolution videos, you can protect your precious home at all times. Advanced cameras can also be integrated with some other smart home security systems so that homeowners can monitor their homes in real time.
Another new feature that is being incorporated into home security systems is Biometric Access Control. This security system allows homeowners to use fingerprints or facial recognition to enter their homes. When compared to the traditional alternatives of lock and key, the Biometric Access Control proves to be a better-secured security system for homes as it is much harder for someone to copy a fingerprint or facial features. This security system is programmed to answer only to certain people. This feature reduces the risk of any intruders breaking and entering your home.
Alongside Biometric Access Control, another security system that can help you better control the security of your home is the Smart Lock. These locks allow you to control who can enter your home, even when you are not in it. This security system is simply connected to the internet and can be controlled from anywhere using a smartphone, tablet, or computer. Some of these smart locks also come with the feature to create temporary access codes. These codes can be used to let in guests or service providers when needed.
One of the most common security systems all over Sydney is the integrated alarm system. It is a whole set of different security systems put together so that they can be controlled in a common way. This set can include motion detectors, door and window sensors, cameras, video doorbells, etc. These integrated alarm systems provide homeowners with a way to monitor and control their home's security in a more convenient and comprehensive manner. When any of these alarms or sensors are triggered, the system will automatically notify the homeowner at the same time.
Lately, Artificial Intelligence is being used to improve the user experience in terms of home security. It is also used to enhance its effectiveness. These AI-based home security systems keep learning about the homeowner's habits and routines so they can adjust security settings accordingly. For example, if the homeowner usually comes home at 5 pm, the system will automatically arm itself at that time, even if the homeowner forgets to do so. This improves the level of comfort and convenience in terms of security for the homeowners without compromising its effectiveness.
In conclusion, to keep your home safe, you can always go for any and every home security system mentioned above. From Video Doorbells and Surveillance Cameras to AI-based Security Systems and Biometric Access Control systems, you can protect your home in many different ways. With these technologies, homeowners can feel safer and more secure in their homes. It is essential to choose a home security system that is reliable, easy to use, and meets your specific needs.
If you are looking to build a home that is not just unique but also protected in all possible ways, look no further than BuildIt4U. With us, you can keep your home safe without compromising your comfort or convenience. We help you build your dream home in a way that does not just meet your expectations but also provides you with the level of functionality that your home deserves. To know more about our house-building services, contact us today!