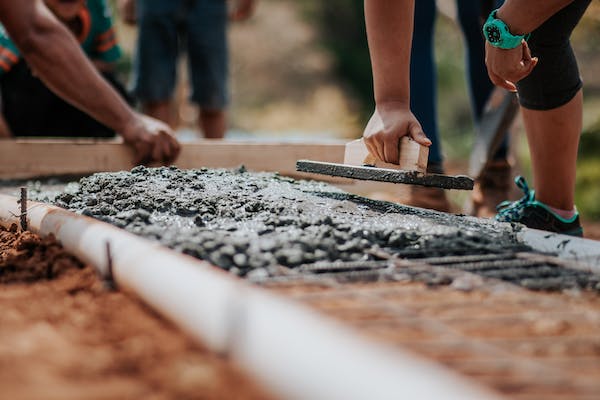 Building a home is one of the most significant investments that you will ever make. That is why it is essential to choose the right builder who can provide you with quality workmanship, value for money, and a hassle-free building experience. With so many different options available in the Australian market, choosing the right builder for your dream home can be a daunting and challenging task. In this blog post, we will discuss some factors to keep in mind while selecting the right home builder for your needs –
Reputation and Experience
When choosing a builder, it is essential to research their reputation and experience. You can do this by reading online reviews to get a better picture. You can also try speaking to their past clients or asking for references. A builder with good experience and an excellent reputation in the industry will always have a portfolio of completed projects. You can ask for their portfolio to better understand their expertise and style. It is advised to look for builders who have been in the industry for a long time and have a track record of delivering quality workmanship.
The quality of workmanship is another important factor to consider when choosing a builder. Look for builders who employ skilled workers and tradespeople. The workmanship should be of a high standard, and attention to detail should be evident in every aspect of the build. You can ask to see examples of their work or visit display homes to get an idea of the quality of their workmanship. You should make sure that the builder always uses high-quality materials and the right techniques.
When it comes to choosing the right builder for your home, it is important to check if they provide a wide range of designs or not. If you keep this factor in mind, you will go for the one that can cater to all your needs and preferences. No one should compromise while making such a big investment as this. So no matter what your choice of design is, whether you prefer a modern, contemporary, or traditional design, the builder should be able to offer one that suits both your style and budget.
One of the major benefits of building your home with professional help is the freedom to customise. With the right builder by your side, you can create your own version of designs and layouts that will cater to all your needs and preferences. When it comes to selecting the right builder, always go for the one that is open to making changes that satisfy you. Make sure that your builder can also add extra features to your home to ensure that it is not just unique but personalised to your liking. This is an essential factor because your home is a direct reflection of your lifestyle and preferences.
Warranty and After-Sales Service
Building a house is a big investment. As a homeowner, you should always take precautionary methods to make sure that you do not end up paying expensive bills for your property in the future. To do so, always go for a builder that provides a comprehensive warranty and after-sales service. You should specifically look for a structural warranty as it covers any defects related to your property's structures for a certain period of time after it is completed. The best builder also provides after-sales service to ensure that any minor issues are promptly addressed and resolved.
Communication and Transparency
Effective communication is essential when you hire a professional home-building service provider. The builder should be transparent about the entire building process and keep you updated every step of the way. They should also remain available to answer any questions or concerns that you may have regarding your property. They should also make sure that you are provided regular updates about the progress of the build so that you can track the given timeline.
Price and Value for Money
Price is an important consideration when choosing a builder. It is always advised to look for builders who offer transparent pricing and are clear upfront about any additional costs. You can also compare quotes from different builders to ensure that you are getting value for money. It is important to remember that the cheapest quote may not always be the best option because quality and experience are also other essential factors to consider while making this decision.
Licences and Accreditations
When choosing a builder, it is essential to make sure that they have all the necessary licences and accreditations. Always look for builders who are licensed and insured. This helps you protect yourself in case of any accidents or disputes. Accreditation from industry bodies such as national housing and building associations is also a good indicator of a builder's quality and professionalism.
Sustainability and Energy Efficiency
Nowadays, sustainability and energy efficiency are becoming increasingly important factors in building a home. So look for builders who use sustainable building practices and materials such as recycled materials, energy-efficient designs, or any other renewable energy sources. For example, passive solar design or double-glazed windows can help reduce your energy bills in the long run.
Building Process and Timeline
When it comes to building a new home, the timeline is a critical factor to consider when selecting the right builder. A builder's ability to deliver your project on time can make a significant difference in your overall satisfaction with the building process. A truly professional and organised builder will not just provide you with a realistic timeline for your project but will also adhere to it. You want to choose a builder that has a proven track record of delivering projects on time, or at least within a reasonable timeframe.
Selecting a builder that can deliver your project on time can also help you avoid additional costs and inconvenience. A builder that is behind schedule can cause delays, resulting in additional costs for materials, labour, and other expenses. Furthermore, it can be challenging to plan the move-in and other aspects of your life if the building process is dragging on.
In conclusion, choosing the right Australian home builder requires careful consideration of several factors. You want to work with a builder that has a solid reputation, is experienced, offers customisation options, is transparent about pricing, offers a warranty, communicates effectively, and is committed to delivering a high-quality home within the given timeline. By taking the appropriate time to research and compare different builders along with their pricing, you can ensure that you make an informed decision and build your dream home with confidence.
If you are looking to build your dream home without the hassle of dealing with every little thing through the process, look no further than BuildIt4U. With years of expertise and experience in the home building industry, we aim to cater to our clients with nothing but the best. We use the latest and most sustainable techniques to build high-quality homes. Our team of skilled workers and trained professionals make sure to work closely with you so as to ensure that all your needs and preferences are being taken care of. With us by your side, you can be confident that you can turn your dream home into a reality. So wait no more and get in touch with us today to get started!