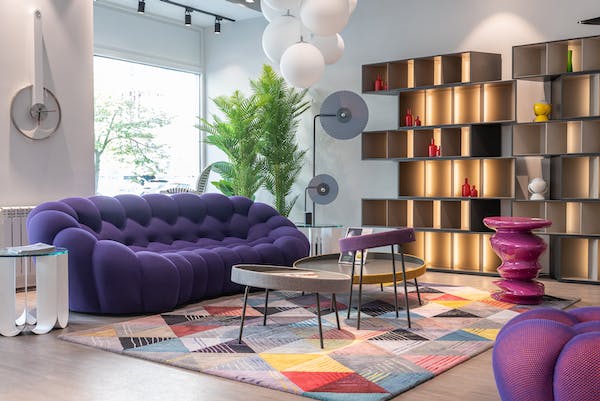 Buying a home is a significant investment in anybody's life. As a buyer, you would definitely want to make sure that you are getting the most value for your money. The year 2023 is an exciting time to purchase a home. It is so because the real estate market has evolved significantly, leaving homebuyers with an ever-growing list of features and amenities to choose from. However, with everyone having different priorities when it comes to buying a home, it can be quite a daunting and challenging task to know what to look for in a new home.
Nowadays, homebuyers are looking for more than just a roof over their heads. They are searching for homes that provide comfort, convenience, and the latest technology. To make this process easier for you, we have prepared a list of top features and amenities that can help you turn your dream home to its highest potential –
In times like now, smart home technology is no longer considered a luxury item. It is an essential feature that all homebuyers should look for in a new home. Smart homes come with features like security systems, automated lighting, temperature control, and other smart appliances. Other features such as smart thermostats, automated lighting, and remote access to home security systems can also be included.
These systems provide you with the freedom to monitor and control various aspects of your home from wherever you are. They can be easily managed with a smartphone, tablet, or computer. Smart home technology not only enhances the safety and security of your property but also makes life much more comfortable and convenient. For example, you can adjust the temperature in your home while you're away, turn off lights that were left on, and even lock your doors remotely.
Energy-Efficient Appliances
In 2023, energy-efficient appliances are a must-have for any homebuyer. These appliances use less energy, which helps reduce electricity bills and minimises environmental impact. Homebuyers should always look for Energy star-rated appliances that are certified by the government for the same. Some of the most energy-efficient appliances to look for include refrigerators, washing machines, and dishwashers.
When it comes to buying a house, energy-efficient heating and cooling systems are another feature that homebuyers should look for. These systems account for a significant portion of a home's energy usage. Therefore, homebuyers should look for properties that have energy-efficient systems such as geothermal heat pumps, solar heating, and radiant floor heating.
Since we have all experienced the pandemic, having an outdoor living space in your home has become a popular choice for homebuyers. These spaces offer a great opportunity to relax and unwind. They can also be used for entertainment purposes. For example, you can consider a home with patios, decks, or an outdoor kitchen. Such outdoor spaces do not just provide an extended area but also increase the overall value of the property which makes it a great return on investment in the long run. Hence it is essential to consider the facility of outdoor space and the privacy it offers while buying a home.
The pandemic has drastically changed the way people work. As of now, many people are working from their homes. As a result, homebuyers should look for properties that have a designated home office. Such a space can provide a quiet and private area for people to work which will eventually also improve their productivity. Along with this, a home office can also be used for other activities such as studying or pursuing a hobby.
When looking for a home office, it is important to consider the size and location of the space. The office should be large enough to accommodate a desk, chair, and other necessary equipment. It should also be carefully located in the quieter part of the home, away from distractions.
Nowadays, home is not just a place where you live but it is a subtle reflection of your entire lifestyle. This is why, when it comes to buying a home, it is important for people to go for the ones with ample storage space. These extra spaces can help you in keeping your home organised and clutter-free. Recently, homes with built-in storage spaces such as closets, cabinets, and shelving units are more in trend. Along with these, a garage or basement can also provide additional space for you to store your extra belongings.
Energy efficiency is becoming an essential feature that homebuyers are looking for in 2023. With the increasing concern over climate change and rising energy costs, more and more homebuyers are looking for properties that are designed to be energy-efficient. Such homes can significantly reduce the amount of energy needed to heat, cool, or even power the place. Installing energy-efficient appliances such as double-paned windows and modern insulation systems can help you achieve these results. Energy-efficient homes not only reduce your carbon footprint but also save you money on utility bills in the long run.
Open floor plans have always been a popular trend in home design for many years, and this trend is expected to continue in 2023 as well. An open floor plan creates a sense of spaciousness and allows for more natural light to enter the home. Additionally, open floor plans also create a better flow between the living spaces. This approach makes the home feel more inviting and welcoming.
In an open floor plan, the living, dining, and kitchen areas are all located in one large, open space. This makes it easier for homeowners to entertain guests and spend time with family members. It also allows homeowners to customise the space to their needs. For example, if you require a home office or a play area for children, you can conveniently create it to fulfil your needs.
The kitchen is often known as the heart of the home. This is why all homebuyers should consider a property that is offering an updated kitchen. An updated or modern kitchen can add value to a home. It can be used as a space for both cooking and entertaining. Homebuyers should also look for a kitchen with modern appliances, countertops, and cabinets. You can always customise your kitchen to suit your needs and preferences but it is never a bad idea to go for one that is already up-to-date. Considering a home with an updated kitchen will only help you escape all the unnecessary renovation expenses.
If you are buying a house in 2023, you should highly consider a home with high ceilings. They create a sense of grandeur and reflect a hint of luxury. These ceilings also make your home feel more open and spacious. Additionally, high ceilings provide more room for natural light to enter the home which makes your home brighter and more inviting.
In addition to their aesthetic appeal, high ceilings also have practical benefits. They allow for better air circulation. This helps in better regulation of the temperature in the home and eventually reduces energy costs. High ceilings also create more space for you to put artwork and decorations, making it easier for homeowners to personalise their living space.
Walk-in closets are a feature that many homebuyers desire. They provide more storage space for homeowners to keep their clothes and shoes organised. It also helps them in keeping their rooms clutter-free. Additionally, walk-in closets increase the value of the property as they can be used as a selling point in front of potential buyers in the future. Hence it is considered a great investment that provides good returns in the long run.
Everybody knows that the outside of a home is also an essential part of its overall value. Hence it is quite common for homeowners to look for a garden or an open space outside that enhances the overall aesthetic of the property. Surrounding the house with greenery makes the house look more attractive and beautiful. Hanging plants and wooden decor can also enhance its overall look. Gardens with unique shapes or designs are becoming popular choices among homebuyers. Along with this, a well-kept yard can also be utilised as an area for outdoor dining.
In conclusion, when buying a home in 2023, it is important to consider the features and amenities that will provide the most value and convenience. Energy efficiency, smart home technology, open floor plans, high ceilings, home offices, and outdoor living spaces are some of the features that are becoming increasingly popular among homebuyers. These features effectively enhance the functionality and comfort of the home. Along with this, they also increase the property's resale value. As a buyer, it is essential to prioritise your needs and preferences when searching for a home. It is also important to keep in mind the long-term benefits that these features can provide.
Buying a home is a significant investment, and finding the right property can take time and effort. By prioritising these features and amenities, homebuyers can ensure that they are going for a property that will not only meet their standards but also provide long-term value for their investment. If you are looking for a trusted builder to help you make your dream home a reality, look no further than BuildIt4U. With our team of skilled professionals and experts, we aim to help our clients in turning their homes to their highest potential. With us, you can be confident that your home-building project is in the right hands. So what are you waiting for? Get in touch with us today to get started!