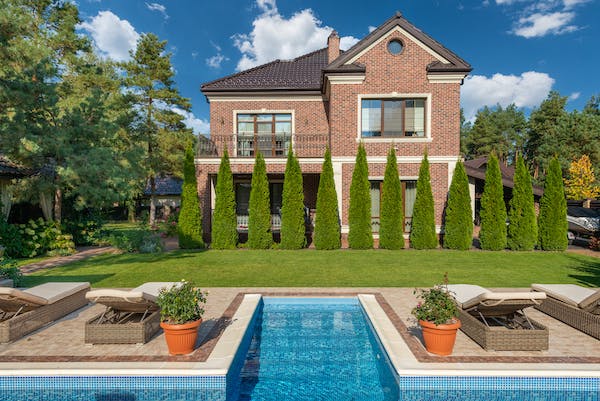 Building a swimming pool in your house can be an exciting and rewarding project. It is a great way to not just add value to your home but to create a fun and relaxing environment for your family and friends. However, building a swimming pool is a significant investment. When it comes to deciding on what suits you the best, there are several factors you need to consider to ensure that the end result is exactly what you want. In this blog, we will discuss the top 10 tips to consider when building a swimming pool in your house –
Go for a Budget that Suits You
The first step in building a swimming pool is to determine your budget. Swimming pools can be expensive. This is why you need to make sure that you have enough funds to cover the cost of construction, materials, and ongoing maintenance. Before you start, research the cost of building a swimming pool in your area. Along with this, also consider other factors like the size, shape, and features you want to include.
Consider the Size and Shape of Your Pool
When it comes to designing your swimming pool, size and shape are some of the most critical factors to consider. The size of your pool will not just depend on your budget, but will also depend on the space available, and how you plan to use it. It is also advised to consider the shape of your pool as this will affect how it fits into your backyard and the overall aesthetic appeal.
Select the Right Materials
Choosing the right materials for your swimming pool is quite essential. Materials like concrete, fibreglass, and vinyl are commonly used for swimming pools, but each of these materials comes with its own pros and cons. When it comes to selecting the right materials for your pool, you should always consider factors like durability, maintenance, and cost.
Choose the Pool Type You Want
When it comes to choosing the pool style you want, it is advised to choose a combination of aesthetics and functionality. There are several types of swimming pools you can choose from, including above-ground, in-ground, and infinity pools. When selecting the type of pool you want to build, you should not just consider the location, but also the available space along with the design of your backyard.
Go for the Right Features
The features you choose for your swimming pool will depend on your budget and how you plan to use it. Pools can be customised with a wide range of features, such as waterfalls, lighting, heating, etc. These features can add to the aesthetic appeal and functionality of your pool. You can also consider adding features like a spa, slide, or diving board to your pool so as to make it more fun and enjoyable.
Always Plan for Ongoing Maintenance
Maintaining your swimming pool is an ongoing responsibility. This is why it is essential to plan for it right from the beginning. It is advised to always keep in mind factors like the type of filtration system you would install. Along with this, you should also consider the cost of cleaning equipment and chemical treatments that you will need to administer in order to keep your pool clean and safe for swimming.
Keep an Eye Out for Safety
Swimming pools can be dangerous, especially for young children and inexperienced swimmers. This is the reason why it is essential to plan beforehand for safety features such as fencing, alarms, and pool covers. These simple steps can effectively prevent accidents and ensure the safety of your family and guests.
Consider the Environmental Impact
Building a swimming pool can have an environmental impact, especially if you plan to heat it or use chemicals to keep it clean. In order to minimise the said impact, it is advised to use energy-efficient equipment. Along with this, you can also choose environmentally-friendly chemicals so as to reduce the impact on the environment.
Obtain the Necessary Permits and Approvals
Before you start building your swimming pool, there are certain necessary permits and approvals that you will need to obtain from your local council. These required permissions include planning and building approvals, as well as compliance with any zoning and safety regulations.
When it comes to building your pool, it is always advised to seek professional help. Choosing the right builder is critical to the success of your swimming pool project. Look for a builder with experience and expertise in building swimming pools. Along with this, also make sure they are licensed and insured. Do not forget to check their references. You can also read reviews from previous clients to ensure they are reputable and reliable.
In conclusion, building a swimming pool in your house can be a fantastic investment in your property and overall lifestyle. However, it is crucial to carefully plan and consider various factors before beginning the construction process. By following the tips given above, such as determining your budget, selecting the right location, choosing the right type of pool, and considering safety features, you can ensure that your swimming pool meets your needs and provides years of enjoyment for you and your family. Remember to consult with experts, such as pool contractors and landscapers, to ensure that your pool is built to the highest quality standards and complements your overall home design.
If you are looking to build a swimming pool or any other construction project in Australia, look no further than the most trusted construction company in the country – BuildIt4U! We are here to help you transform your dream home into a reality. With our team of experts and skilled professionals, we have the expertise and experience to deliver high-quality results that meet your unique needs and budget. Whether you need design, planning, or construction services, we have got you covered. So don't wait any longer and let us turn your vision into a reality. Get in touch with us to get started!