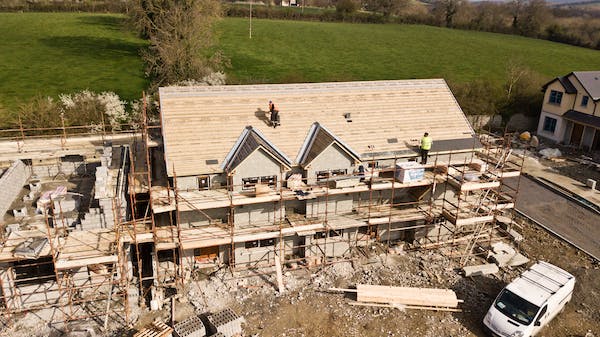 For many people, owning a home is a lifelong dream. It is a symbol of stability, security, and financial success. However, when it comes to fulfilling this dream, many people are faced with a crucial decision: should they buy an existing home or build a custom home? In this blog post, we will discuss the benefits of building a custom home over buying an existing one –
When you build a custom home, you have complete control over every aspect of the design. From the layout and size of each room to the materials used in construction, everything is tailored to suit your preferences and needs. This means you have the freedom to design a home that reflects your unique style and personality. In contrast, when you buy an existing home, you have no other choice but to accept the design and layout that's already in place. In such situations, it is more likely that the house that falls under your budget might not have the layout or design that you wanted.
If you are someone who is looking for the latest technology and modern amenities in your house then it is recommended that you build a home that is customised according to your preferences. If you build your home from scratch, you can easily install features such as smart-home or advanced security systems. Adding such features to your home will not just make your life there more convenient and comfortable, but it will also add value to the overall property for potential buyers in the future.
When you build a custom home, you are given the chance to put energy-efficient features into the design. These features can include things like solar panels, energy-efficient windows and doors, and insulation. Installing such features will not just reduce your carbon footprint but will also contribute to lower energy bills. All these factors will make your home more environmentally friendly.
When you choose to build your house from scratch, you have the opportunity to control the quality of materials used in its construction. This means that you can be confident that your home is built with high-quality materials that are durable and require low maintenance. On the other hand, when you buy an existing house, it is more likely that they have been built with materials that are outdated or of lower quality. This can lead to costly repairs and maintenance in the future.
When you buy an existing house, it is quite likely that you may need to renovate or remodel parts of it to match your needs. This process can incur heavy expenses on your pocket and will also take a lot of time and effort. On the other hand, if you build a house from the beginning, there will not be any need to remodel since the design and layout will be tailored to your needs and preferences.
In conclusion, building a custom home has many benefits over buying an existing one. It may have a higher upfront cost but it will lead to lower long-term costs. This is why building your home can be considered a great investment. If you are looking for a way to build your dream home, look no further than BuildIt4U. No matter if you are trying to remodel your existing home or looking to build one from scratch, we can help you do the same with our team of experts and professional workers. So don't wait anymore and get in touch with us today to get started!