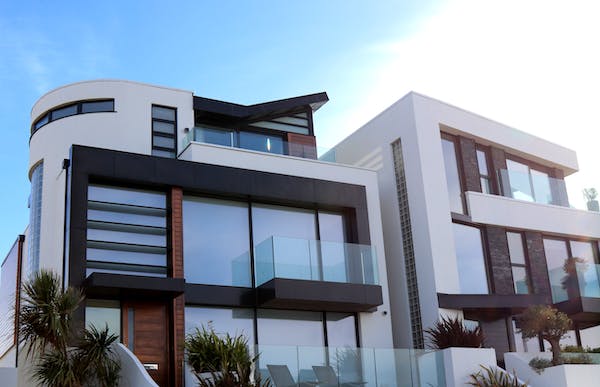 Building a luxury home is an exciting and rewarding endeavour, but it is also a complex and demanding process that requires careful planning and attention to detail. Whether you are building a custom home from scratch or renovating an existing property, there are several important considerations to keep in mind to ensure that your home meets your needs and exceeds your expectations. In this blog post, we will explore some of the top considerations when building a luxury home.
One of the most important factors to consider when building a luxury home is the location. The location of your home does not just have a significant impact on your lifestyle but also on the overall value of your property. You should always go for a location that fulfils your needs. It is advised to choose a location that is convenient, safe, and has access to amenities like schools, hospitals, shopping centres, and recreational facilities. Additionally, you should also consider the natural surroundings, such as views, landscaping, and climate. These factors help in enhancing the overall beauty and functionality of your home.
Anybody and everybody who builds his/her home want it to be a reflection of their lifestyle. This is why the design of your luxury home should be themed on your personal style and taste. When it comes to preparing your home's design and layout, it is always advised to seek professional help. You can work with a skilled architect and interior designer to create a unique and functional design. Make sure to maximise the use of space, light, and materials. Consider incorporating important features such as open floor plans, high ceilings, large windows, and outdoor living spaces. These help in enhancing the livability and luxury of your home.
When it comes to building your luxury home, always make sure to use materials only of the highest quality. This is important because it is the quality of materials that significantly impacts the durability of your home. These materials also affect the overall aesthetic appeal and value of the property. You can also consider going for materials that are eco-friendly. On the other hand, other materials such as natural stone, hardwood flooring, and high-end appliances can add value and sophistication to your home too.
To build a unique luxury home, you should always stay updated and go for the best. Several advances in technology have made it possible for you to put state-of-the-art systems into your home. Several systems and appliances can also be controlled right from your hands. From lighting and temperature to security and entertainment, you can have control over almost everything with advanced smart home technologies. To incorporate these smart technology features into your luxury home, you can always consult a professional. Taking this step can enhance your overall comfort and convenience.
If you decide to build your luxury home while keeping energy efficiency in mind, you can enjoy renewable energy systems like solar panels and several other benefits such as insulation, etc. For example, insulation does not just maintain your home's environment but also cancels noise between rooms as well as floors. It also helps in maintaining the temperature of your home. As a result, building an energy-efficient luxury home can lead to reduced bills and carbon footprint along with improved comfort and convenience.
When it comes to luxury homeowners, security is a matter of the topmost priority. While building your home, you can always consult a professional to incorporate advanced security systems to ensure your safety. These systems can include surveillance cameras and motion detectors. It can also include control of all access systems to protect your home and family. It is advised to hire a professional security consultant because that will help you in developing a comprehensive security plan that will effectively meet your specific needs and safety-related concerns.
Luxury homes are often seen as a symbol of your lifestyle. Hence it is important to design your home in a way that meets your specific lifestyle preferences. You can consider including features such as a home gym, wine cellar, spa, home theatre, or game room to enhance your leisure time. If you are looking to match a different aesthetic for your lifestyle, you can also consider going for a library, home office, or art studio to support your creative pursuits and professional life.
Often between designing your luxury home and giving it a unique and interesting aesthetic look, it is possible to go off track and forget that you are building your home to live a comfortable and convenient life. Make sure to maximise the use of your home's space in a way that along with meeting your overall aesthetics or theme, should also provide and fulfil a certain purpose. To make sure that all of your space is being appropriately used to its fullest potential, you should hire professional help. Experts such as skilled architects and interior designers can enhance your comfort by designing your luxury home in the right way.
Building a luxury home is an expensive endeavour. This is why it is very important to set a realistic budget for it. To determine the right budget and develop a comprehensive financial plan, you can always hire a financial advisor. Along with this, it is advised to work with a professional builder as they are well aware of the industry trends and costs. Additionally, you should always be prepared for unexpected costs. Plan for a certain level of contingencies so as to ensure that your overall project stays on track and is timely completed.
Building a luxury home is not a one-man job. It requires a team of skilled professionals and advisors, including architects, builders, designers, and contractors. This is one of the most important decisions you make while starting your home-building project. It is recommended that you carefully select your team. This decision can be based on their experience, reputation, and compatibility with your specific needs, goals, and vision. Along with this, you should always establish clear communication regarding your expectations to ensure that everybody involved is working together toward the same goal.
In conclusion, building a luxury home requires careful consideration of various factors. These factors can include location, design, materials, technology, energy efficiency, security, lifestyle, budget, team, and timeline. By taking these considerations into account and working with skilled professionals, you can create a unique and luxurious home that meets your specific needs and preferences. Remember that building a luxury home is a significant investment. This is why it is important to approach this investment with a realistic budget and a comprehensive plan. You should always have a clear vision of your dream luxury house. With proper planning, attention to detail, and a commitment to quality, you can build a luxury home that you and your family will enjoy for years to come.
If you're considering building a luxury home, don't leave anything to chance. With BuildIt4U, you can bring your dream home to life. We are a trusted house-building service in Australia that supports your vision with our expertise and experience. With our team of skilled professionals, we will guide you through every step of the process and make your dream a reality. From design to construction to the final finishing touches, we aim to provide our clients with only the best in their budget. We understand that your home is an extension of your personality and lifestyle, and we take pride in creating homes that are tailored to your unique needs and preferences. Along with keen attention to detail, we build luxury homes made with only the finest materials and the latest technology. So what are you waiting for? Contact us today to get started!